Essentially Sp'OILed for Life is a holistic coaching team comprised of professionals who have come together to share their passion with the community and regularly lead public and private mentoring on the topics of holistic health, business and leadership.
We believe that one of the best ways to increase your influence and impact is through empowerment which involves having the right tools and education to enjoy a healthy lifestyle.
One of the main ways we connect people to this lifestyle is through essential oils. Our monthly events focus on continuing education for both the novice and more advanced oil user. All of our events are FREE to the community and focus on a variety of topics. Our mission is to educate and inspire individuals to reach their personal goals, both physically and psychologically by simply living a more natural lifestyle and replacing synthetics with certified pure therapeutic grade products.
Nicole Almeida, Holistic Health Coach and founder of Essentially Sp'OILed for Life.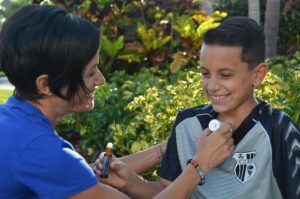 Nicole has been working as a Holistic Health Coach and educator for almost 20 years. She has authored and co-authored several holistic health courses and is a national presenter for allied health professionals….
click here to continue